What do children eat at schools?
Date: 10:46, 03-03-2015.
Bishkek. February 27. KyrTAG – Guliza Chudubayeva. Munara Shadymanova, Aizura Chykynova. According to decrees of authorities, junior graders in all schools of Kyrgyzstan should get hot meals.
According to Ministry of education and science, Bishkek allots daily 14 soms for each child for meal, children from regions get 7 soms each, and remote areas – 10 soms.
KyrTAG decided to learn, is this norm being implemented and what children in Bishkek and other regions of Kyrgyzstan eat.
One of bishkek's gymnasiums feed children with potato soup without meat, bread and tea, porridge sometimes.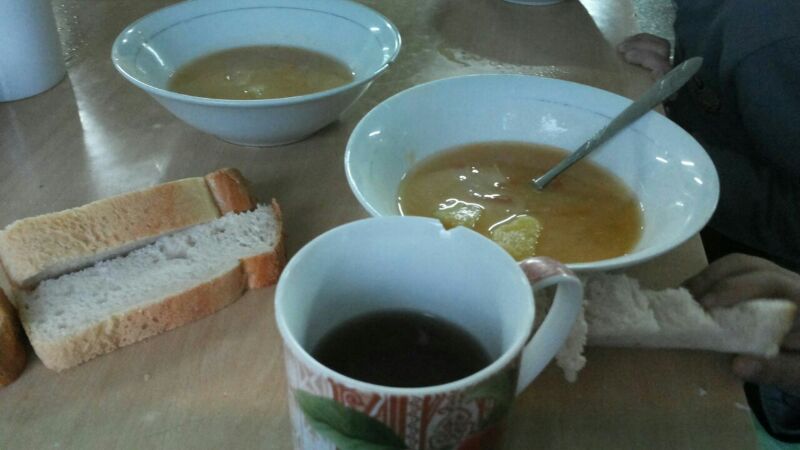 Better of all, schools of Naryn feed children – they eat in the morning during breakfast and after lessons at lunch, this time schoolers get hot soups with meat, bread and stewed fruit.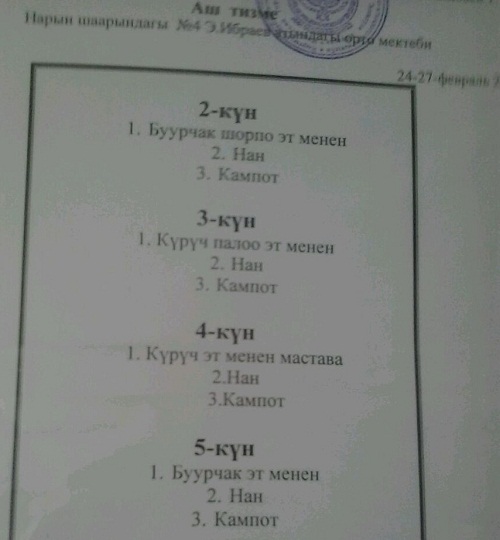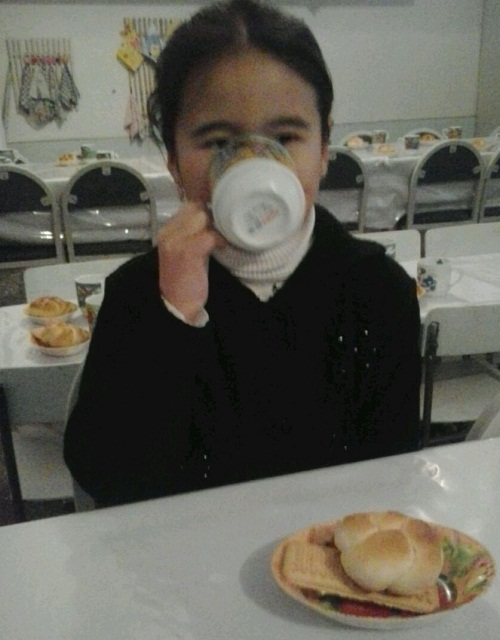 Meals are given worse in schools of Issik-Kul oblast, where children get shortcakes, cookies, buns with hot tea.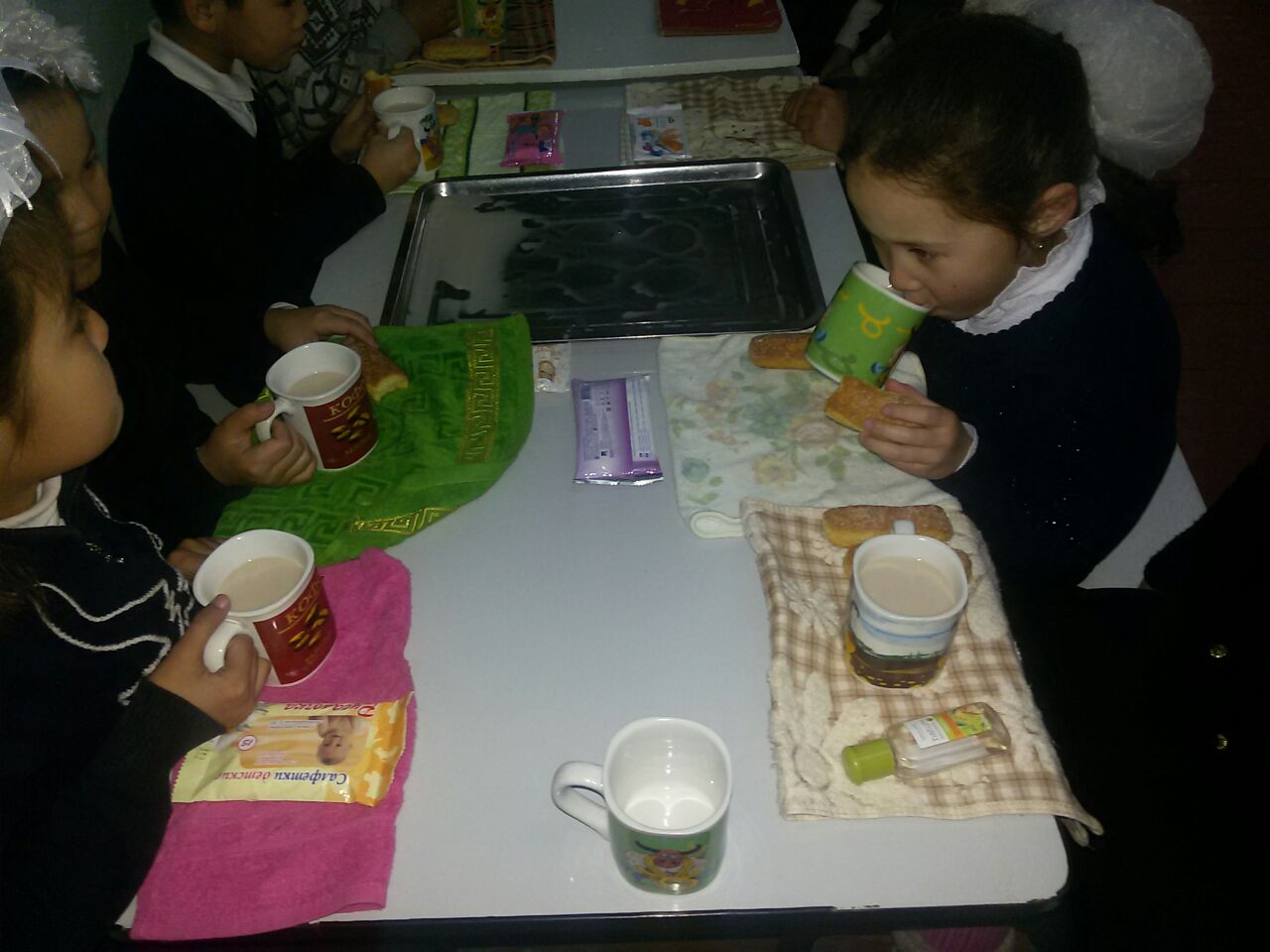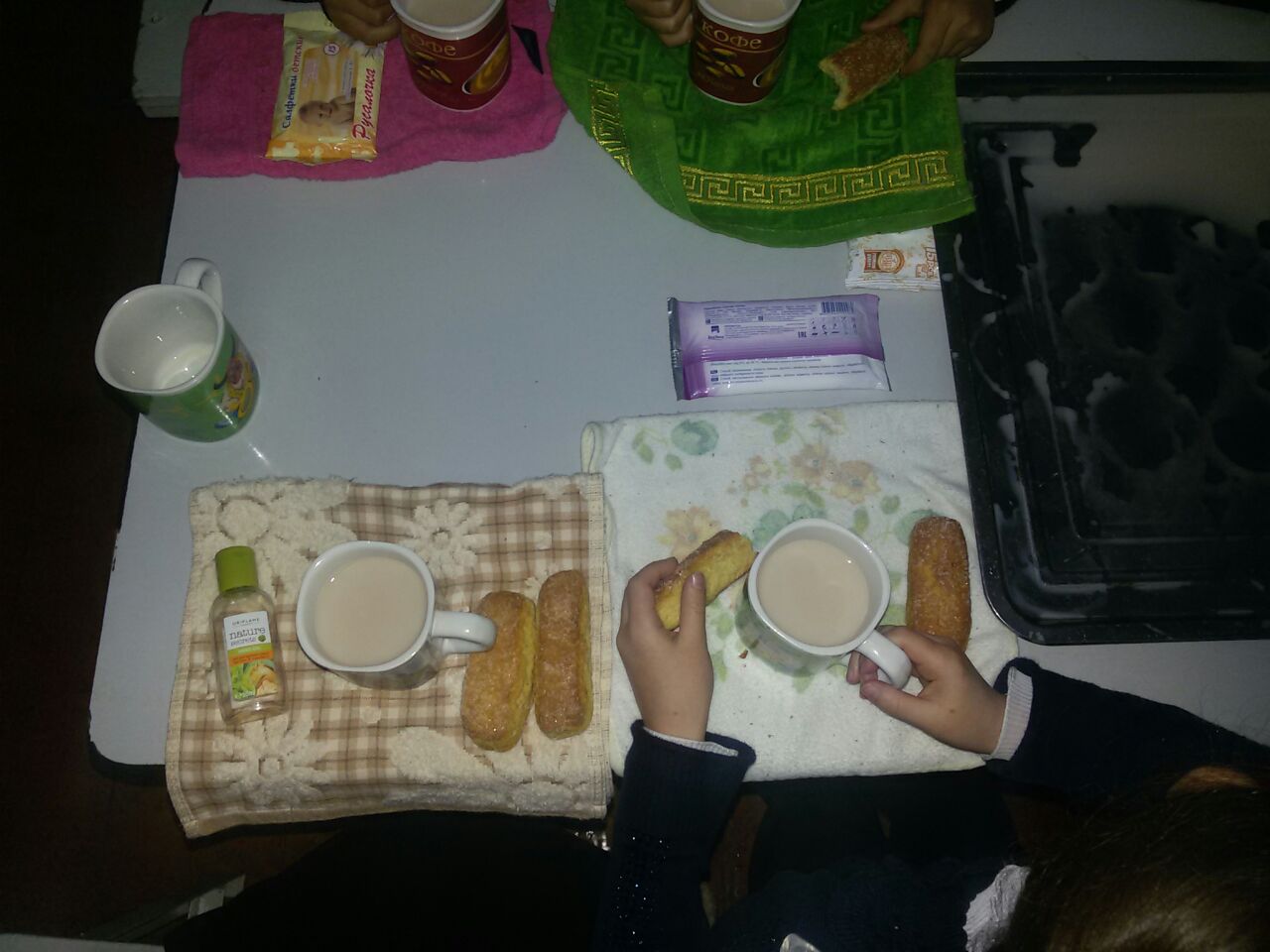 In Zhalal-Abad oblast schools serve hot tea with buns, shortcakes, cookies or other kinds pastries.
tochka zreniya