Trade volume between China and Kyrgyzstan exceeded $1.1 billion in 2015
Date: 17:10, 17-12-2015.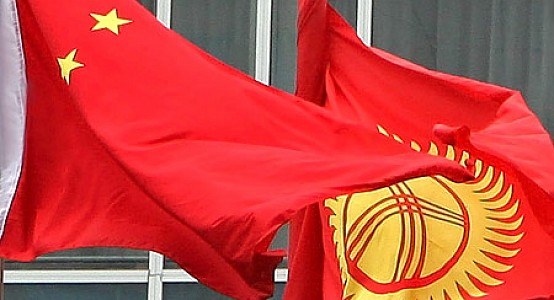 Bishkek. December 17th. KyrTAG – Trade volume between China and Kyrgyzstan exceeded $1.1 billion in 2015, Kyrgyz Minister of Economy Arzybek Kojoshev said at the opening ceremony of the Kyrgyz-Chinese investment forum in Beijing on Thursday.

"China is the closest neighbor and largest investment partner of Kyrgyzstan. Trade volume between our countries exceeded $1.1 billion in 2015. It proves that there is more room for enhancing our economic cooperation," Kojoshev said.

He told about membership of Kyrgyzstan in the Euroasian Economic Union noting opportunities for potential investors within the union.
The Minister reminded about liberal Kyrgyz law and tax system, cheap labor force and electricity with additional steps taken by the government to improve business climate in the country. Representatives of the Investment Promotion Agency under the Ministry of Economy and Commerce and Industry Chamber told participants about investment opportunities in Kyrgyzstan. Also several presentations were made by the Kyrgyz Resorts Association and Hi-Tech Park. Chinese companies including such as China Road and Bridge Corporation, Tapline, San churn Beijing Century Energy Technology Corporation presented own projects to the Kyrgyz side. As a result of forum several agreements were signed between companies from both sides.

As a result of the forum, Chinese company IZP and Kyrgyz Interbanking Processing Center signed an agreement about strategic cooperation in clearing and card system of the cross-border trade.

Another agreement on cooperation to enhance cross-border trade was signed by IZP and Kyrgyz Bai Tushum Bank.